25mar6:00 pm8:00 pmCancelledFeaturedAgile Baltimore - Agile After Dark6:00 pm - 8:00 pm(GMT-04:00) View in my timeUnder Armour, 1020 Hull St Armour U Building, Baltimore, MD 21230 Event Organized By: Eliassen Group Time has ran out! Better luck next time!
Event Details
Presentation:  "Dare to Lead"
LEADER: Anyone who takes responsibility for finding the potential in people and processes and has the courage to develop that potential. – Brené Brown
What if you weren't born to be a leader? What if your "boss" isn't a good leader? Should you worry? Should you give up, "fall in line," and wait for others to show you the way?
Positively, absolutely, without any doubt, NO!
Leadership is a skill that is teachable, observable, and measurable! Leadership is not about titles or the corner office. It's about the willingness to step up, put yourself out there, and lean into courage—and help others discover their potential. Let's explore leadership through the work of Brené Brown's twenty years of studying courage, vulnerability, shame, and empathy and her recent seven-year study on brave leadership. The world is desperate for brave leaders. Join us as we dive into the 4 skill sets and complimenting practices of Brave Leadership. It's time for all of us to step up, help each other, and create something better than where we started.
Cost: Free
When: March 25th | 6:00pm – 8:00pm
Where:  Under Armour
1020 Hull St.
Armour U Building
Baltimore, MD 21230
About the Presenter:  Darren Hoevel
Cultural Renovator, Customer Ambassador, and Agile Junkie,
MBA, CDTLF, SPC, CSP, CSM, CCA, CSPO, LSPf, ICP-ACC, ICP-ATF, WXY & Z
Darren Hoevel is a people person with 7.125 billion friends and counting. He's a passionate agile realist, organizational change advocate, corporate cultural renovator, customer ambassador, and co-founder of Pliant Solutions. He is driven by "Organizational Evolution," creating self-organizing, self-managing teams supported by vulnerability, curiosity, the wiliness to experiment, and the forever openness to learn.
Darren prides himself on not just being a coach but showing up as his whole-hearted self to accelerate progression within individuals, teams, and programs, which, in turn, contributes directly to the health and success of an organization. He has helped large organizations discover their culture, change their mindset, and create enough structure to scale their processes and practices. He believes nothing is more influential than the soles of one's own shoes and the courage of one's own vision.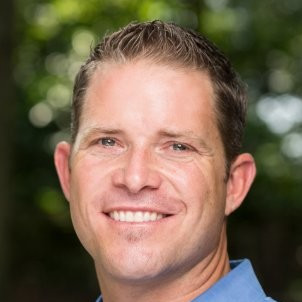 Agenda: 
6:00 – 6:30pm – Networking, Food and Drinks
6:30 – 6:45 pm – Opening Remarks from Eliassen Group
6:45 – 7:45 pm – Presentation
7:45 – 8:00pm – Q & A
Time

(Wednesday) 6:00 pm - 8:00 pm(GMT-04:00) View in my time
Location

Under Armour

1020 Hull St Armour U Building, Baltimore, MD 21230